The Spark, The Wall, The Escape
Three Pieces of Solo Theater
Written and Performed by Kymbali Craig, Raphael Eilenberg, Samuel Encarnación, Juan Francisco Villa
Excerpts from
"Inside A Pocket, Behind A Wall" by Raphael Eilenberg
"Skin Deep, Skin Tight" by Kymbali Craig
"Empanada for a Dream" by Juan Francisco Villa
Sunday April 8th at 7:30pm
The Alchemical | 104 W 14th Street, 3rd Floor
Here's what people had to say about the show
"A well curated evening. The pieces were all diverse- stylistically & even content wise but they spoke well together,"
"A beautiful and intimate night of storytelling. Each performer brought such a dynamic energy to their individual spoken word pieces as they seamlessly merged in and out being of an engaging narrator one minute and a fully realized character of their story in the next. Thought provoking, raw, honest, and each actor performed with commitment, intensity, and grace,"
"It's rare to find a minimalist work that exudes such emotion"
On Empanada for a Dream:
"Empanada for a Dream was surprising- I was amazed at how funny it was, but also how poignant and nuanced!"
"Juan's exquisite portrayal of growing up on the Lower East Side was super moving- hilarious and terrifying at turns- it was incredible to realize it was autobiographical- like, all that stuff actually happened?!"
"I wanted to see the whole story- it was so intense but I didn't want it to end. He [Villa] made me was to read the whole novel of all these character's lives,"
On Inside a Pocket, Behind a Wall:
"Raphael gave an extraordinary performance. He was able to deftly move between the characters in the mask, and the narrator- and use them to tell a story that very much needed to be told,"
"In his [Eilenberg's] piece, the more complete, emotionally dynamic beings were the masks, which was a wonderful surprise. He had tremendous ability and control with the masks- the contrast between the mask characters and the Architect was utterly compelling, he's really a terrific actor,"
"The masks allowed me to access a part of myself that is still a child- I watched the play with out any self-censorship or worry, which I think let me process the political aspects of the piece better than if it was a naturalistic show,"
"I gonna be honest with you. When my boyfriend dragged me along to this, I wasn't particularly interested, particularly on a Sunday night- Westworld and all. But, feeling the raw honesty changed my mind. I'm blanking on his name but the second play, the use of mask, that was so f-cking evocative, 2 weeks later I'm still thinking of it,"
On Skin Deep/Skin Tight:
"Samuel gave a heart stopping performance. That play [Skin Deep/Skin Tight] is incredibly dense and thought-provoking, and Encarnación brought it to life in an astounding way."
"Sometimes it's tough to watch work that's so raw- that digs under the skin like her [Kymbali's] play. But Samuel Encarnación made me cry, in the best possible way, I was so grateful I got to see that piece. He was deft & fearless in his portrayal, I feel like I lived that experience alongside him,"
"The poetry of the last piece was incredibly effective- evocative and painful, but also incredibly beautiful"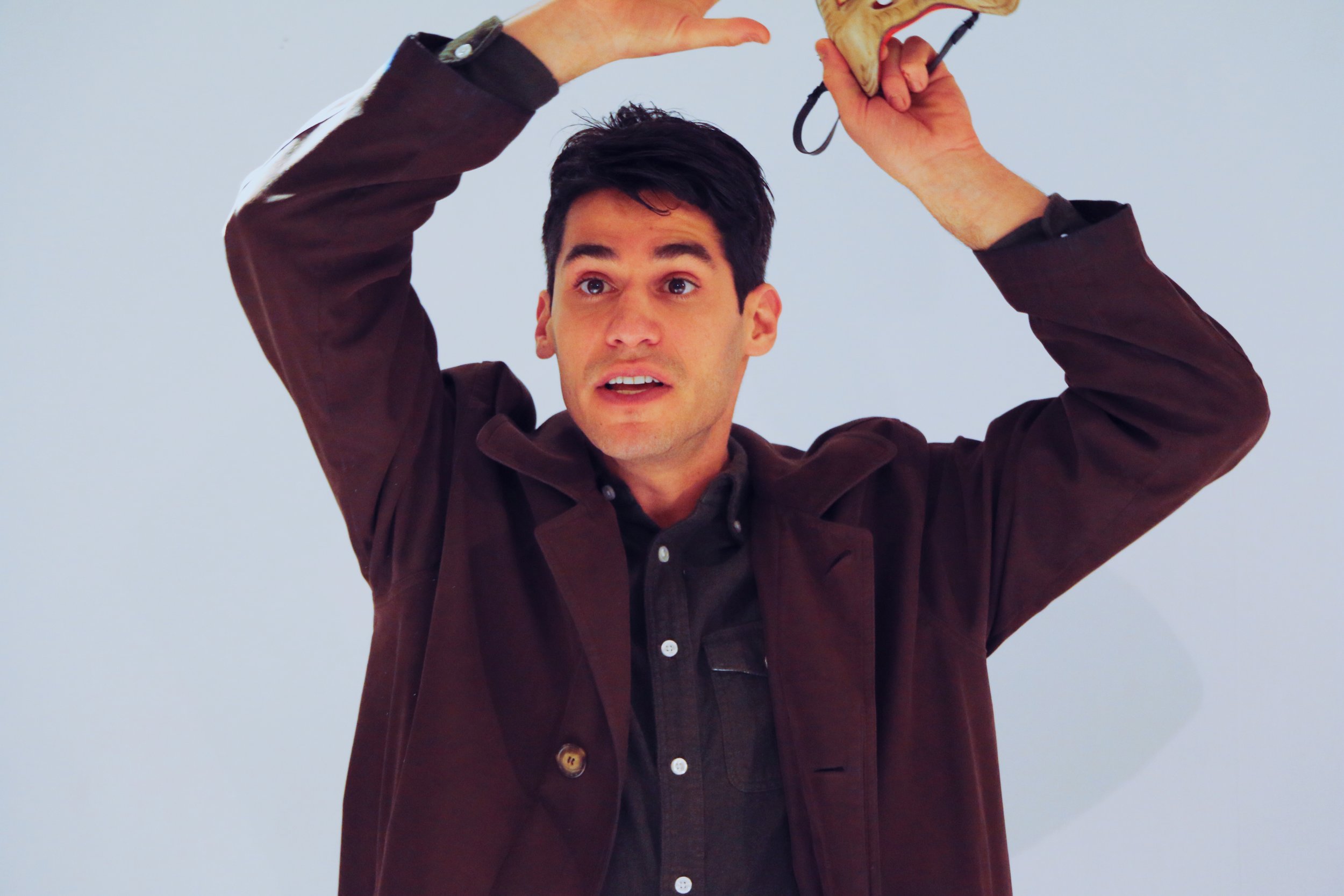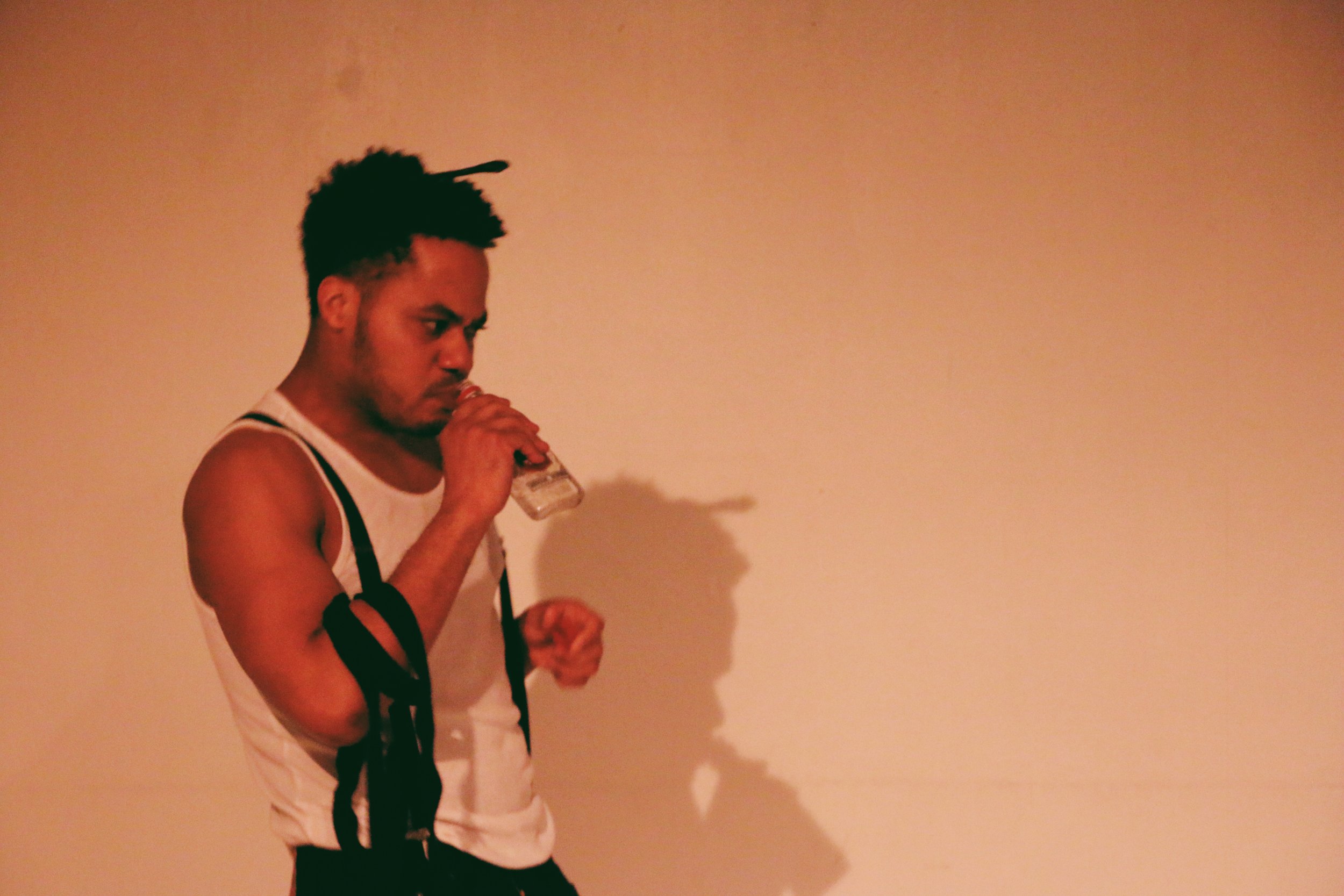 INSIDE A POCKET, BEHIND A WALL is a gripping, heartwarming and imaginative new theater experience. It explores the danger of indifference, the resilience of the oppressed, and the strength of human faith. Told with fierce, lighthearted, and diverse characterizations using traditional Balinese Masks, Inside a Pocket, Behind a Wall is an immediate, demanding and imaginative new theater experience.
Written & Performed by Raphael Eilenberg.
SKIN DEEP, SKIN TIGHT examines how racism, the demise of the Civil Rights Movement, the conditions of economic inequality and the destruction of Hip Hop affects poor urban communities- primarily Black American Males. It's an epic, poetic depiction of how the painful reality of racism tightly confines some Black and Latinos into spaces that leave them with little or no room to breathe.
Directed & Written by Kymbali Craig, Performed by Samuel Encarnación
EMPANADA FOR A DREAM is a poignant and entertaining portrait of family and neighborhood – set against the secret that destroys it all. It's a haunting tale about growing up by getting out. And coming back -- to one boy's Lower East Side.
Written & Performed by Juan Francisco Villa
KYMBALI CRAIG - WRITER/DIRECTOR of SKIN DEEP/SKIN TIGHT
A multi-talented artist, Kymbali is also a seasoned Actress and Performance Artist featured on HBO, in films such as "Pariah" and various other independent films. As a Spoken word Vocalist she has been featured on the Eargasm Album with Saul Williams and others, also opened for various artist such as The Roots, Erykah Badu, Ben Harper and many others, she is also the founder of A Miss K Productions dedicated to developing projects addressing social and political issues that affect people of color and a green initiative, Living Urban Green, whose focus is community education.
RAPHAEL EILENBERG - WRITER/PERFORMER of INSIDE A POCKET, BEHIND A WALL
Raphael Eilenberg, a native New Yorker, is an actor, writer and teacher. He graduated the Neighborhood Playhouse in New York and now studies at The Guildhall School Of Drama in London. He teaches in refugee centers in Berlin, offering theater and mask education to young adults from Syria, Afghanistan, and Iraq. He has studied mask in France, Italy and Bali, Indonesia, where his collection is from.
SAMUEL ENCARNACIÓN- PERFORMER in SKIN DEEP/ SKIN TIGHT
Most recent credits: Elegba in The Brothers Size for Syracuse Stage (NY, Johannesburg & Cape Town SA) Nini in Zayd Dhorn's Long Way Go Down for The Harold Clurman Lab Theatre (East Coast Premiere). Other credits include Thomas in The Devil and Thomas Briggs at The Peoples Theatre Lab (World Premiere NYC), Lincoln in Top Dog/UnderDog, Emmanuel in Anton Dudley's Letters to the End of the World (Original cast), Oberon in A Midsummer Night's Dream, Orlando in As You Like It, and Leonardo in Federico Garcia Lorca's Bodas De Sangre at the Gala Hispanic Theatre in Washington D.C. He is an alumnus of the conservatory at the Stella Adler Studio of Acting.
JUAN FRANCISCO VILLA - WRITER/PERFORMER of EMPANADA FOR A DREAM
A native New Yorker, Juan is a writer, actor, and director. Last year he brought his auto-biographical solo play Empanada for a Dream to Washington DC (1 st Stage), Co-Directed Jesus Hopped The A-Train (1 st Stage), acted in a sold out 9 week run of NY Times Critics Pick Oedipus El Rey by Luis Alfaro, Directed by Chay Yew at The Public Theater (NYC). Off-Broadway: The Play About My Dad (Collaboration Town/59E59); Nature of Captivity (Mabou Mines). Chicago credits: Twelfth Night (Chicago Shakespeare Theatre); Mojada. (Victory Gardens) ; 2666, El Grito del Bronx, (Goodman); Our Lady of 121 st (Steppenwolf);TV credits: Madame Secretary (CBS), Chicago PD (NBC), Blacklist: Redemption and Betrayal (ABC). www.juanfranciscovilla.com