we make
good stuff
with fuck all
PRECARIAT
PRODUCTIONS
Founded in 2016, we are a film and theater production company based in New York.
We aim to disrupt storytelling as usual, and make our stuff by any means necessary.
We're makers, not salespeople.
We're outsiders, we're inclusive, we're rigorous, we're generous, we make our own space and help others make theirs,
We're straight-forward, all-in,
We take risks, give no fucks and never quit.
A
Streetcar Named
Desire
by
Tennessee Williams
directed by
Kevin Hourigan
An immersive new staging, featuring a Genderqueer actor in the iconic role of Blanche DuBois
"Without hesitation, I suspect this "Streetcar" will long reign as among the most visceral and memorable productions of a Tennessee Williams play that I have ever been privileged to witness. It is, in short: a must-see," - Robert Russo, Stage Left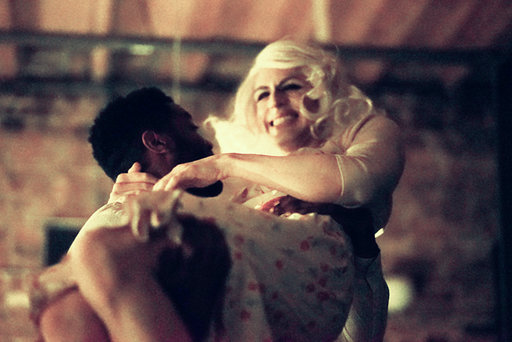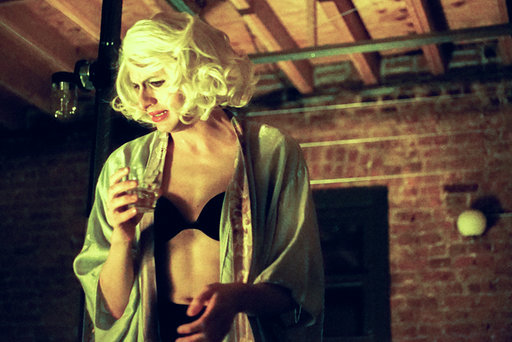 a queer New York odyssey
written by
Isabel Ellison & Brian Otaño
FIVE FRIENDS
Lucy, Will, Oscar, Lucien and Elle -
try to scrape by in the fervor of New York City. We follow as they navigate passion and trauma, addiction and love - all while trying to define themselves and their art-
and still pay the fucking bills on time
VIGNETTES
OF
HELL
a horror film
written & directed by
Ryan Guiterman
currently filming
THE REST
a short film by Will Eno | directed by Oliver Butler and Will Eno
An old woman lies in bed. Her grandson arrives, with the mail and news of the outside world. Reality wafts in the window. The Laws of the Universe, in terrifying, surprising, and beautiful ways, are obeyed.
starring Joyce Van Patten and Danny McCarthy
cinematography by Tymon Brown
co-produced with Butler and Wills
FOR MARTA
a short film
written by Isabel Ellison | directed by Ryan Guiterman
A 2017 Grand Finalist in the Katra Film Series
Official Selection of the New York Short Film Festival, Bucharest Film Awards, Lighthouse International Film Festival & Katra Film Series.
After a young woman named Alice jumps out of a window, her sister Marta and her ex-boyfriend Sam spend the next 24 hours dealing with her suicide.
starring Isabel Ellison, Franco Gonzalez, Kris Kling, Tony Curtis, Dani de Waal, Logan Georges and Julie Praetzel.
THE SPARK | THE WALL | THE ESCAPE
three solo theater pieces
Inside a Pocket, Behind a Wall is a gripping and imaginative new theater experience which explores the danger of indifference, the resilience of the oppressed, and the strength of human faith. Told with fierce, lighthearted, and diverse characterizations using traditional Balinese Masks, Inside a Pocket, Behind a Wall is an immediate, demanding and imaginative new theater piece.
Written & Performed by Raphael Eilenberg.
Skin Deep, Skin Tight examines how racism, the demise of the Civil Rights Movement, the conditions of economic inequality and the destruction of Hip Hop affects poor urban communities- primarily Black American Males. It's an epic, poetic depiction of how the painful reality of racism tightly confines some Black and Latinos into spaces that leave them with little or no room to breathe.
Directed & Written by Kymbali Craig, Performed by Sam Encarnación
Empanada for a Dream is a poignant and entertaining portrait of family and neighborhood – set against the secret that destroys it all. It's a haunting tale about growing up by getting out. And coming back -- to one boy's Lower East Side.
Written & Performed by Juan Francisco Villa
All inquiries
Email us at info@precariatproductions.com or fill out the form below
No unsolicited submissions pls.